'You have to be 'hands-on' and trying things for yourself, looking at what others have done, and trying to understand how they did it'.
This week we focus on a contemporary and close friend of Hans Coper, the eminent weaver Peter Collingwood.
Collingwood (1922-2008) achieved a quiet and ethereal modernity in his textiles, objects whose open weaves, with their floating geometric rhythms and soft colours, offered a sort of abstract painting in sculptural terms, enriching not only the space of the rooms in which they hung, but the objects around them. Born in London, Collingwood trained as a doctor but subsequently worked with several distinguished weavers, and set up a workshop in Archway, north London, where he combined making with college teaching. In 1957 he became an artist in residence at the Digswell Arts Trust, meeting Hans Coper, with whom he had a memorable joint exhibition at the V&A in 1969. In 1964 Collingwood established a workshop near Colchester. He was a great technical innovator, creating a new language for woven forms which gave them translucency and a poetic sense of weightlessness.
Read the catalogue to accompany the exhibition 'Peter Collingwood | Woven : Unwoven' held at the Crafts Study Centre, Farnham, Surrey, January to July 2018.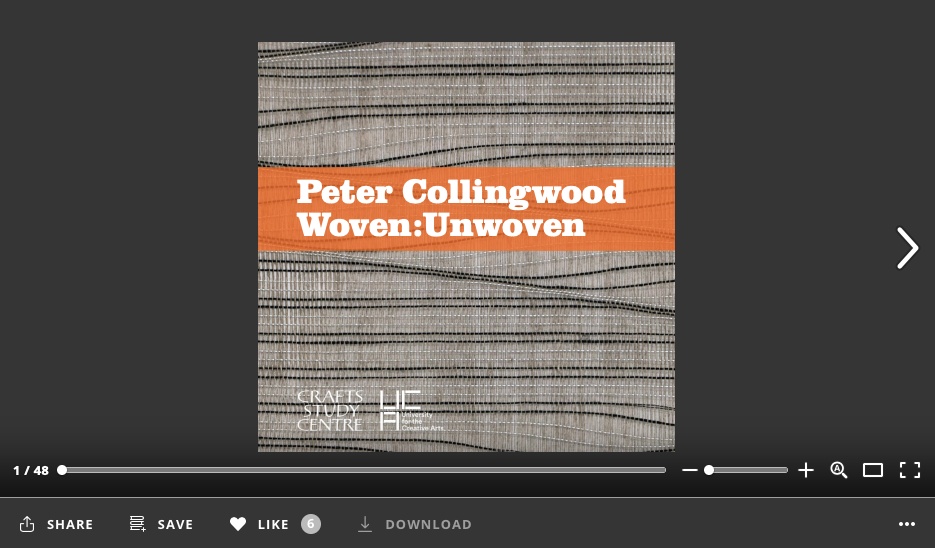 June 3, 2020