From the late 1940s onwards the attractive brick-built market town of Farnham in Surrey became home to two remarkable art school departments – specialising in ceramics and textiles respectively. Over the decades the two courses gained international fame and attracted students from across the world. Farnham Art School was initially housed in the old Grammar School in Farnham High Street, but the college moved to extensive new premises in 1970, when it was renamed the West Surrey College of Art and Design (now the University for the Creative Arts).
This exhibition shows something of the special character that the Farnham ceramics course was able to bring to the development of British studio ceramics in the second half of the twentieth century, while at the same time making its own contribution to the progress of British art school education.
© Nigel Wood, 2022
Featuring works by:
Sebastian Blackie, Natasha Daintry, Katerina Evangelidou, Henry Hammond, Ashley Howard, Siddig el Nigoumi, Dame Magdalene Odundo, Duncan Ross, Rupert Spira, Peter Ting, Nigel Wood and more...
Exhibition selected and curated by James Fordham, Director of Oxford Ceramics Gallery.
A catalogue to accompany the exhibition is now available online and from our Oxford gallery space.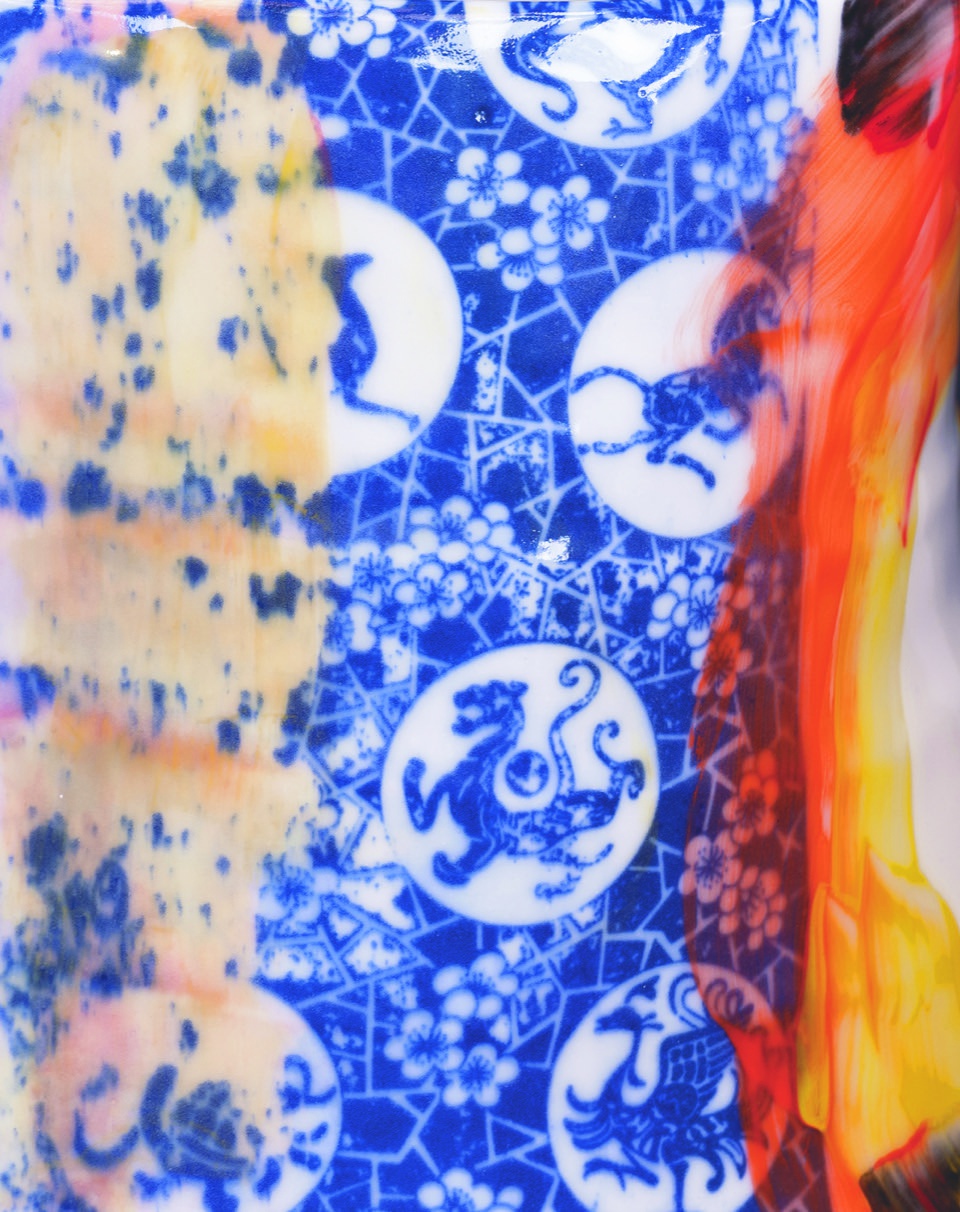 Detail of Large Font by Ashley Howard (Farnham catalogue cover).